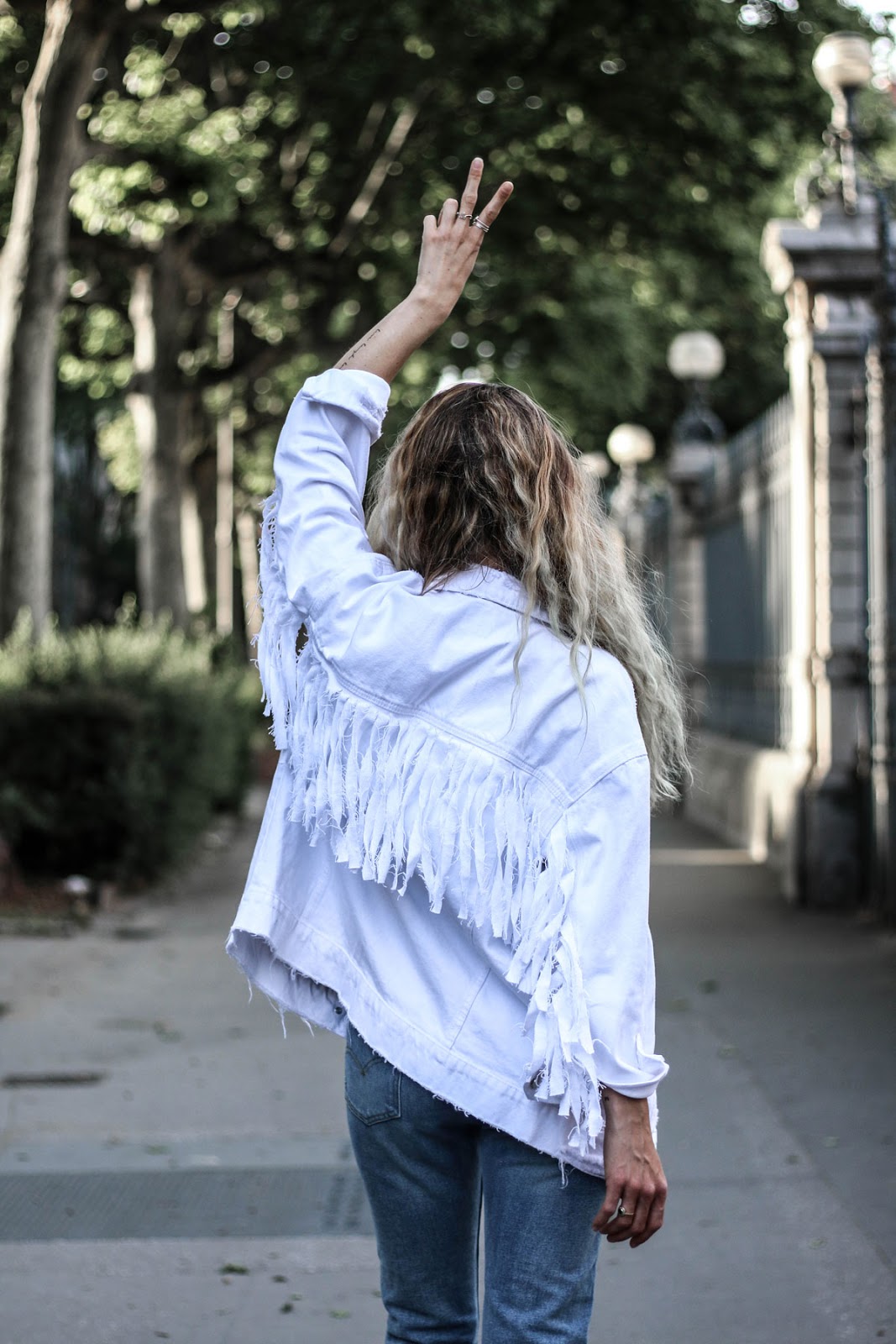 Hello girls! How is it going ? Jacket With Fringes At this time, I'm in Venice blog trip to attend the More Festival. However, that does not stop me from posting here the look of this weekend! So right now, I'm in PASSION FRANGES mode! It's too much
I bought in the space of a month jackets, a skirt and a jacket with fringes. I do not know how to explain this dress, but I love to see the fringes follow the movements of the body and / or the gestures. I find that such details, whether fringes, eyelets, knots, holes etc … really gives a pure style to the garment. Bye bye the classic jacket in jeans, we dare the fantasies! Well then after we like it or not, I agree, but personally I am in SUR-KIFF!
This beautiful white jacket comes from Zara, current collection. For size I recommend you to take a size below because it is super big! Here, I'm wearing a size S!
For the rest of the outfit, I found this crochet top at Mango. Slightly croppy, if you associate it with a high-waisted jeans, it's great! To be comfortable, I decided to put my jeans Levis which has a cut high waist. In this way, the bidou is not too visible (ahah). To stay in a bohemian style, I released my hooves from Texto